India wins the heart of Georgia with a Special Gift.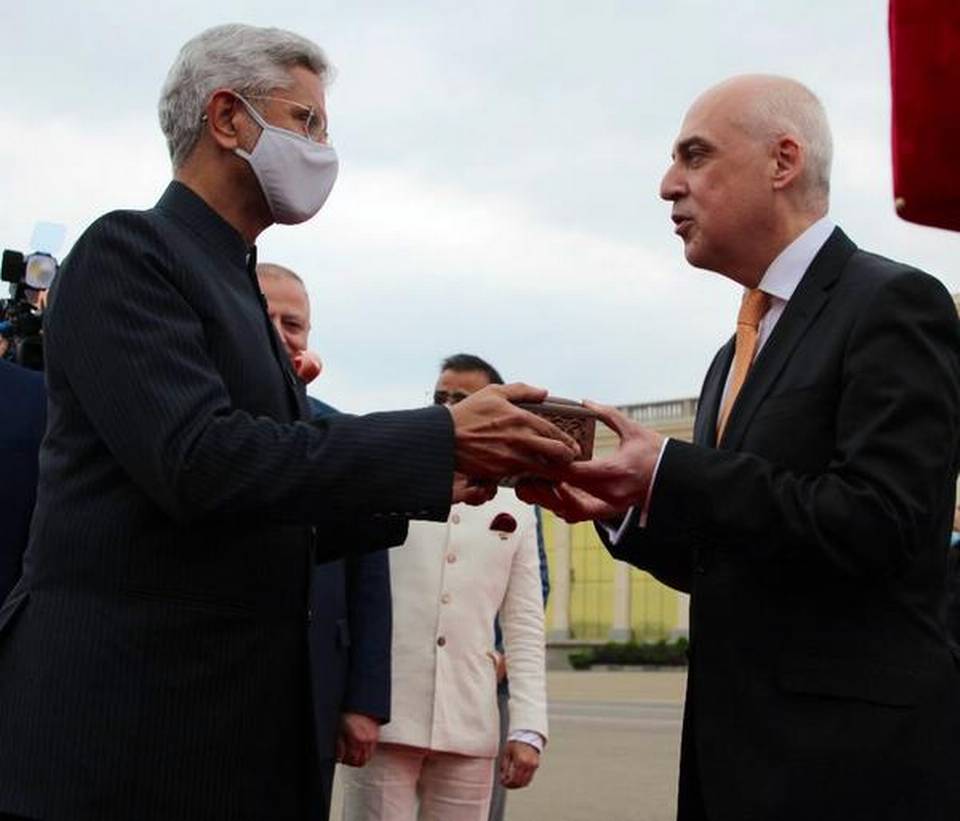 Foreign Minister S J Shankar, visited Georgia, There He had returned Former Queen Ketevan Relic.
Recently Our S J Shankar Sir went to Russia, in returning he went to Georgia, because Georgia and India was celebrating 25 years of diplomatic relationship. This is also a historical moment for India and Georgia, It was first Time Our Indian minister visiting to Georgia.
Foreign Minister S J Shankar Made official visit to Georgia on Friday by handling over a holy relic of Ketevan The Martyr, 17th century Queen of Kakhati Region, revered as a saint by the Georgian orthodox Church that was found in India.
Ketevan The Martyr, Queen of Modern Georgia, so many times her Empire was get attacked by Safavid Empire, In 1614, sent by Teimuraz as a negotiator to Shah Abbas, Ketevan effectively surrendered herself as an honorary hostage in a failed attempt to prevent Kakheti from being attacked by the Iranian armies.
She was held in Shiraz for several years until Abbas I, in an act of revenge for the recalcitrant of Teimuraz, ordered the Queen To renounce Christianity, upon her refusal, had her tortured upto death with red hot pincers in 1624.
She refuses to change her religion and was tortured to death.
Read Also: Climate Change: Pakistan's Jacobad crossed a temperature threshold too severe for human tolerance.
29 Views